Uetsu Shinafu Fabric(Tsuruoka City)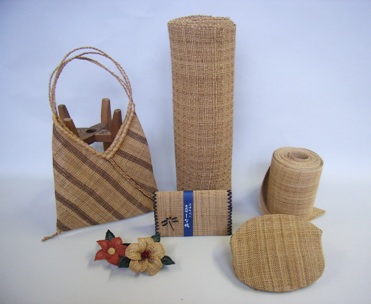 History/Outline
Uetsu Shinafu fabric, made from the bark of trees, is considered to be one of the three ancient fabrics of Japan.
Shina-ori fabric has long been woven in almost every household in the Sekikawa area south of Tsuruoka City (located in the northwest of Yamagata with a population of 140,000). Located in the snowy mountainous region of Atsumi, Sekikawa is bordered on the south by Niigata Prefecture.
Although its origin is not known, Shina-ori fabric is known as one of Japan's three ancient fabrics, together with Basho-nuno in Okinawa Prefecture (the southernmost prefecture in Japan), and Kuzu-nuno in Shizuoka Prefecture (located at the center of Japan).
Since 1985, production has flourished with the assistance of the Shina-ori Center, which was built in the area with concerted efforts of local residents. In 2005, it was designated as a National Traditional Craftwork together with Shina-nuno of Sanpoku town in Niigata Prefecture (currently a part of Murakami City).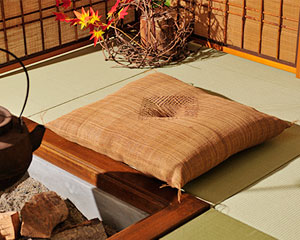 Techniques/Characteristics
Uetsu Shina-fu is carefully made over a period of one year.
Shina-ori production techniques have been preserved in Sekikawa district, keeping the ancient methods of cutting and peeling the bark of Shina trees (the original material for the Shina-ori) during the rainy season (June to July).
From summer through autumn people collect fiber from the trees, then when snow falls they spin the thread and weave Shina-nuno fabric until spring.
Modern Shina-nuno fabric production is divided into two processes: the cutting of trees and production of the thread is done by individual households within the area, followed by weaving and final production at the Shina-ori Center.
The fabric is water-resistant and extremely durable, and is also cool to wear, with an elegant texture.
Main Products
●Bags   ●Hats   ●Small Items