Tsuruoka Silk (Tsuruoka City)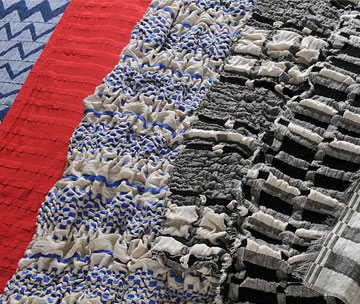 History/Outline
Tsuruoka City (located in the northwest of the prefecture with a population of 140,000) is the only region in Japan where the entire silk production process, from caring for the silkworms all the way to the dyeing and weaving process, is completed in a single place.
The silk industry in Tsuruoka, the northernmost silk production area in Japan, was started in 1872 when the former Shonai clan's samurai warriors, living in the northwest part of the prefecture during the Edo period, engaged in cultivating new lands around the Matsugaoka district (currently incorporated in Tsuruoka City).
During the third decade of the Meiji period (1897-1906), a local inventor named Saito Toichi invented an automatic weaving machine, which led to extensive production of silk textiles such as Habuta-e and Aya-ori fabrics. As these were also exported as a material for western-style dresses, silk production quickly became the area's chief industry. Presently, Tsuruoka City, as the only region in Japan where the entire silk-production process is done in a single place, is taking advantage of its unique position by making many different products.
Habuta-e silk is made using the Hira-ori weaving method.
There are three main weaving methods: Hira-ori, Aya-ori and Shusu, collectively referred to as the Sangen-soshiki.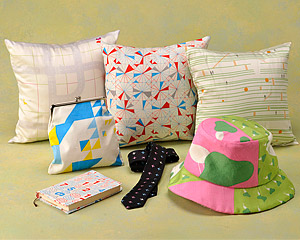 Techniques/Characteristics
The Tsuruoka Weaving Industry Association created a new material, Kibiso, which was made by combining long held traditions with new technology.
They endeavor continuously to develop products incorporating both long-standing weaving traditions and new technology. From 2007 the association has worked on a project surrounding Kibiso, a type of thread made from the very first silk discharged by a silk worm. Making the best of the charmingly natural texture of these threads taken directly from the exit area of the cocoon, and with the help of both marketing and textile design specialists, this new brand "Kibiso" promises to
breathe new life into Tsuruoka Silk.
Main Products
●Bags   ●Cushions   ●Stoles   ●Scarves